The Black Lives Matter font package was created from BLM murals across the country.

We find it important for the movement to take action against the defacing of BLM murals and we think this is a positive way to do so.



This font is free to use for anyone in the #BlackLivesMatter movement. Use it on your posters, stickers, and anywhere else you want to make your statement for racial justice.


---
Black Lives Matter Font 1
Washington, D.C.
Black Lives Matter Plaza NW,
Washington, D.C. 20006


The first city-sanctioned Black Lives Matter mural. This is the original font created, and what started the idea for this font project. It has bold and beautiful characters meant to show the strength of the message that is given.

---
Black Lives Matter Font 2
Staten Island, NY
Borough Hall and the 120 Precinct, Staten Island, NY 10301

This font is the most unique looking of the bunch. The indentation on the road created a robust line in the mural, which shows up in the font itself. A bold look that shows the division of thought in our country.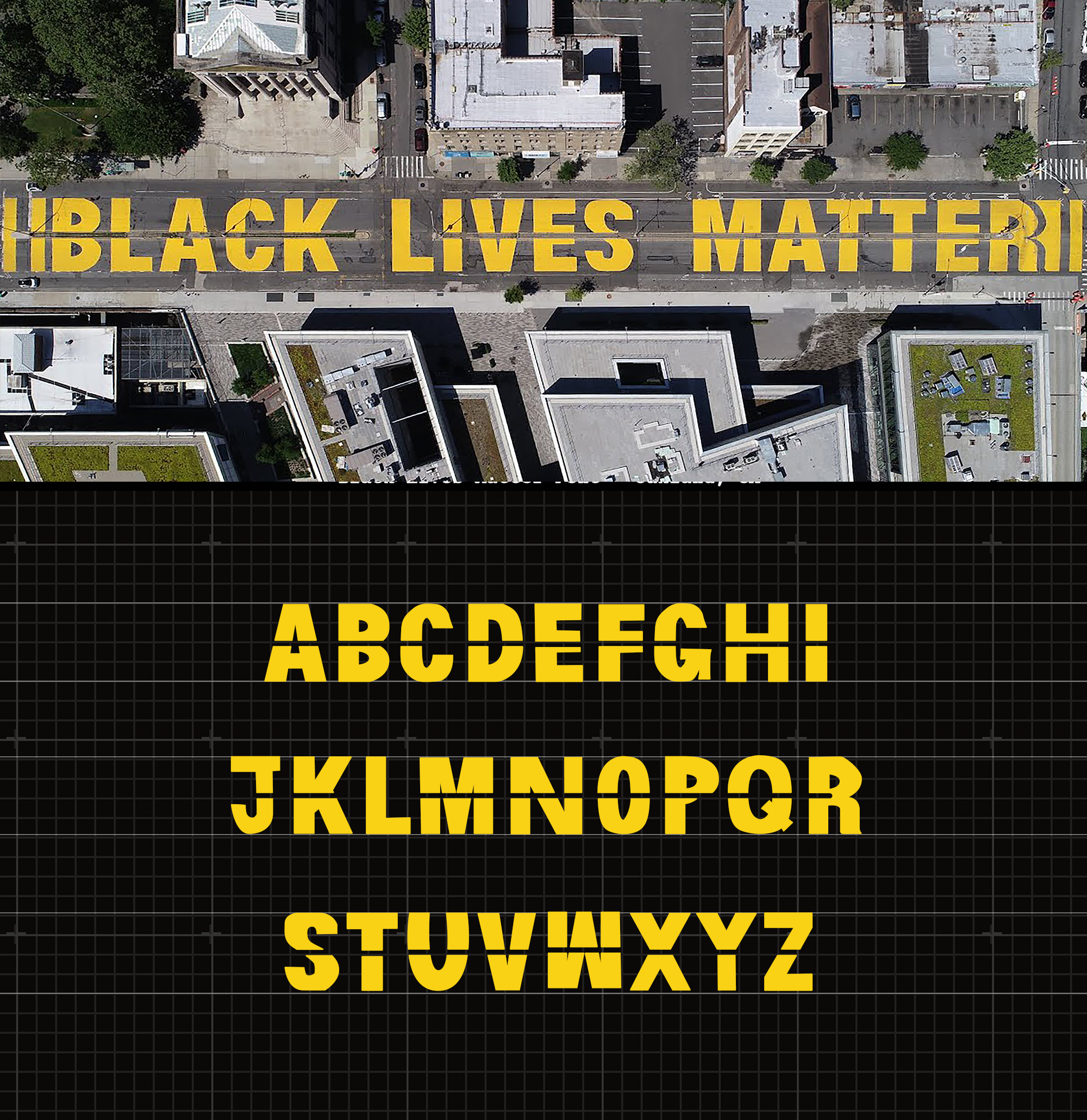 ---
Black Lives Matter Font 3
Martinez, CA
725 Court St, Martinez, CA 94553

After the mural in Martinez was vandalized we knew we had to make this font. Having the mural live forever in the digital world was our way of preserving this message for the community. This font boasts with pride with its height and power.

---
Black Lives Matter Font 4
Oakland, CA
This mural is closest to home. Literally. A wider version of the original, it shows the strength of the message with big, pronounced letters.

Gallary
On The Guardian Weekley Cover, May 2021 BLM Edition
---
---
Free to anyone in the BLM movement.